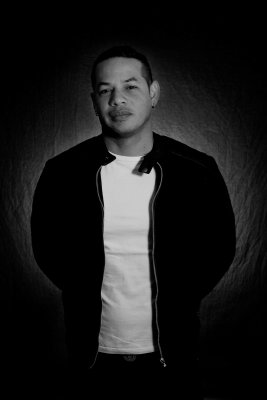 DJ IRAN MORENO
My passion for music overpowered me 10 years ago, while I still lived in my native island Isla Margarita (Venezuela).
Productions by Carl Cox, Mauro Picotto, Armin Van Buuren, Tiesto, Erick Morillo, Ferry Corsten were my main source of inspiration.
I started practicing at home and playing at parties organized by friends, getting more and more experience. I never took DJ lessons but depended entirely on my creativity, feeling and hearing. At parties or in clubs , I always stayed close to the disco bar to observe the DJ mixing and analyze how the set looked and was operated.
I now live in Belgium with my wife;
Since the last 5 years, I started producing and I now work for 7 record labels (1 in Belgium and 6 abroad);
You can find my music on iTunes, Beatport and other virtual shops.
In my native island Isla Margarita I'm a recognized DJ and in Belgium I have been a guest DJ in some of the most famous clubs; La Rocca and Carré and some other smaller clubs (Long play bar, Paradise, Boutique,…) as well at some fashion events. Abroad I have played at Kingsday Amsterdam, Deeksha event (Holland), The Temple (Turkey), Moraira (Spain) and some radio live shows…
I am very experienced and talented and take my work for serious; Music is my passion. I'm very perfectionistic in my mixes and music choice & sets.
A very important and positive point which I have to mention as well about my personality is that I'm very responsible and 100 percent reliable. I won't disappoint and I'm very professional, serious and well-educated.