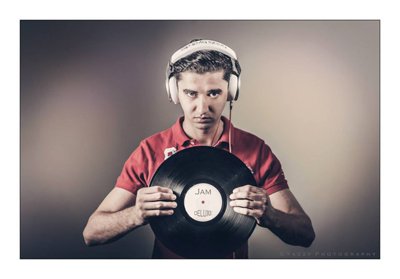 JAM DELUXE
Jam Deluxe is a Belgian artist with Algerian roots (Ghent 01 October 1978).
Due to his passion for music, Jam started composing and mixing music in the early 90's. In the mid 90's Jam Deluxe played at many legendary parties, developing his signature sound. Progressive music inspired by techno, trance and house. Rather than following the herd and the hype, he always trusted his own style and choice of music. Behind the decks his unreleased tracks are a surefire way to fill the floor.
Jam Deluxe shared the decks with many legends such as Phi-Phi, Marko De La Rocca, Cosmo, … After his ascension from the underground, he played in many of the big clubs (Extreme, Boccaccio, Decadance, …)
Right now, Jam Deluxe is working behind the scenes, producing some new tracks to be released soon.
Stay tuned!
Facebook: https://www.facebook.com/jamdeluxemusic
Soundcloud: https://soundcloud.com/jam-deluxe/
Mixcloud: https://www.mixcloud.com/jamdeluxe/